"When you have that power, that ability other people don't have, it's how you use your authority and your power that counts. It's not that you have it. It's what you do with it."

— Genny Lim
The 19th Annual Berkeley Poetry Festival celebrated Lifetime Achievement Awardee Genny Lim with poetry and dance. dNaga Dance Company performances of "Prayers for Jasper" and "Myths," featuring recorded poetry readings by Genny.
From broadcast journalism to creative writing, Genny discusses the power of poetry and art to speak truth and transform systems in Legacy & Lineage for CAAMFest 2021.
In this interview for Asia Society's In the Green Room: Layering Legacies of Women in Jazz,  Jen Shyu and Sumi Tonooka speak to Genny Lim speaks about the evolution of her career as an artist and writer. (Interview Length 52 min., 26 min.)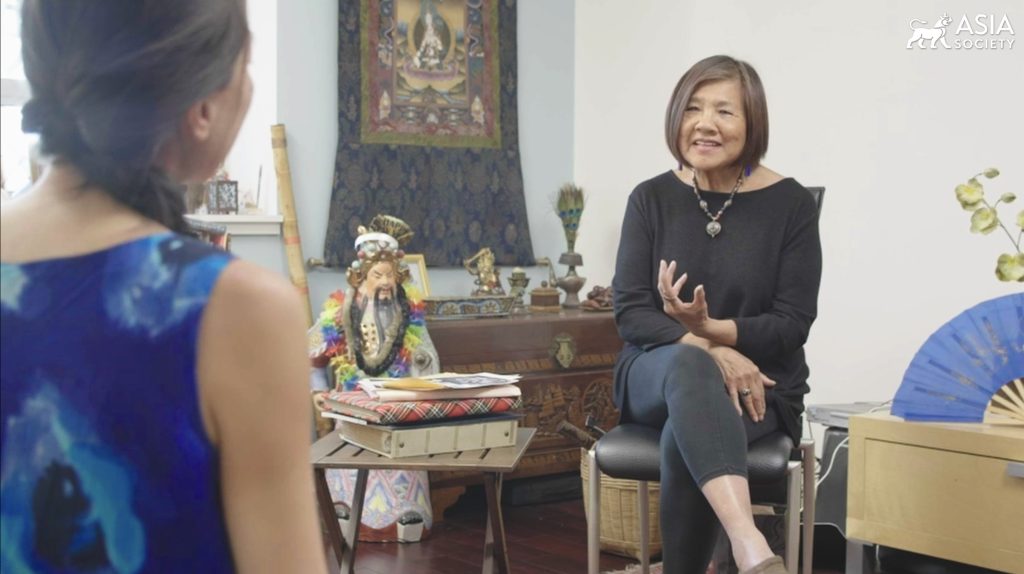 Litquake presents Word/Jazz, a showcase of world-class poets accompanied by improvised music created on the spot. Featuring Genny Lim, devorah major, and Paul S. Flores. Music by the Marcus Shelby Trio.
Genny Lims reads her translation of the Chinese poetry that was carved into the walls of the immigration detention center on Angel Island between 1910-1940. These poems inspired the 2019 orchestral work, "Cover the Walls," by composer Ursula Kwong-Brown.
Genny Lim reads "Soldier of Fortune, for Black Lives Shattered by Police Violence," on Thursday August 31, 2017, at The Poetry Center, San Francisco State University.
Genny Lim at the San Francisco Public Library, August 26, 2015.