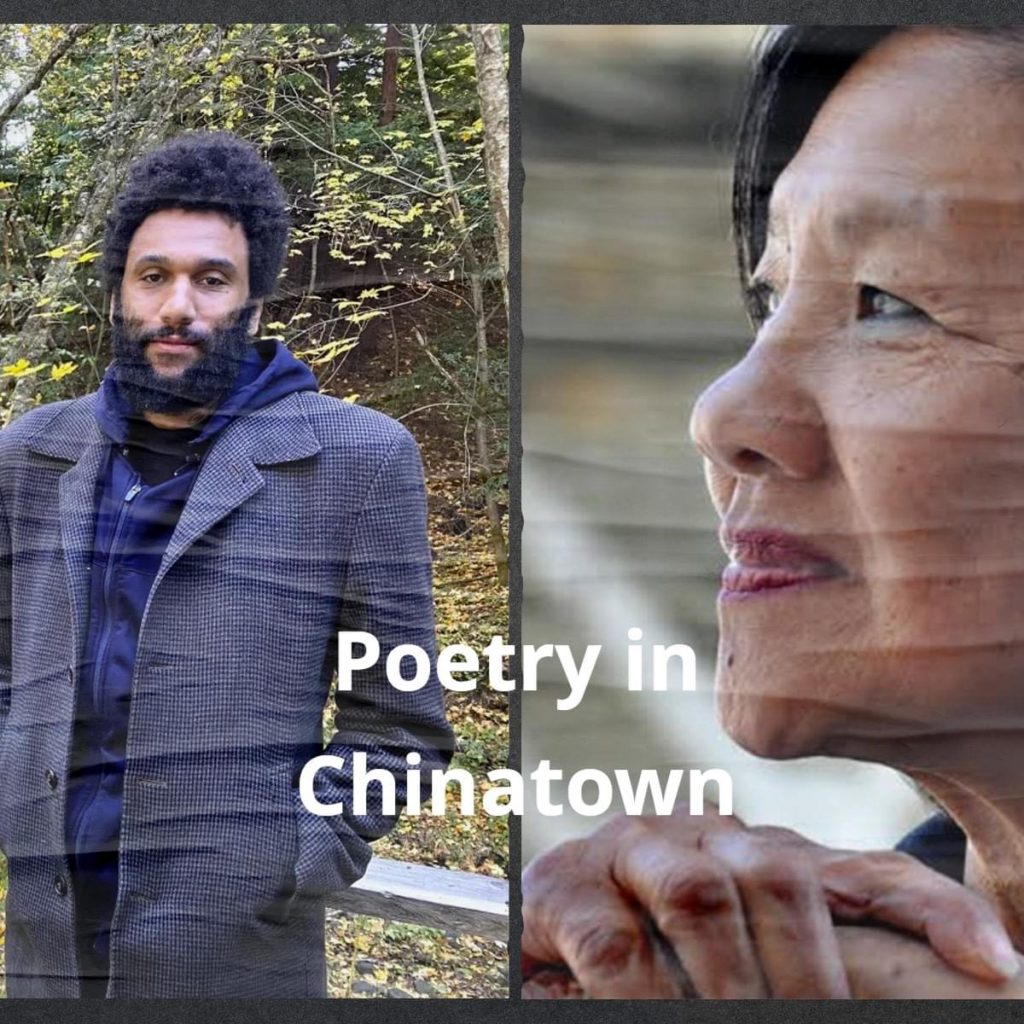 Feb 18, 1:00 PM – 3:00 PM; Clarion Performing Arts Center, 2 Waverly Pl, San Francisco, CA 94108, USA
3rd Saturday Poetry in Chinatown is a monthly reading series. It is curated by poet Greg Pond. In this series, each reading will have two featured poets. There will be an open mic before and after each feature. In this inaugural reading we're honored to present poet, playwright and performer Genny Lim, and San Francisco Poet Laureate Tongo Eisen-Martin. Sign up to read at the open mic at 1 pm. We will accommodate as many participants as we can.
Genny Lim is a recipient of the PEN Oakland Reginald Lockett and Berkeley Poetry Festival Lifetime Achievement Awards. She was San Francisco Jazz Poet Laureate (2016-2018). Her award-winning play Paper Angels has been produced throughout the U.S., in Canada and China. She is author of five poetry collections, Winter Place, Child of War, Paper Gods and Rebels, KRA!, La Morte Del Tempo, and co-author of Island: Poetry and History of Chinese Immigrants on Angel Island, winner of the American Book Award. Lim has collaborated with numerous jazz musicians, including Max Roach, Jon Jang, Francis Wong, Marcus Shelby and Del Sol String Quartet.
Tongo Eisen-Martin is a San Francisco native. He graduated from Columbia University and taught at its Institute for Research in African-American Studies. He created the 2012 curriculum We Charge Genocide Again. Tongo has also taught at detention centers, including San Quentin and Rikers Island. He is the co-founder of Black Freighter Press.
Honors and awards
Eisen-Martin's 2017 book Heaven Is All Goodbyes, published by City Lights, won a PEN Oakland Award, the 2018 American Book Award, 2018 California Book Award, and 2018 National California Booksellers Association Poetry Book of the Year. His 2020 title, Blood on the Fog, published by City Lights was named a Best Poetry Book of 2021 by Elisa Gabbert of the New York Times