Sunday, October 30, 2022, 5pm to 7pm at the new Baobab, 2243 Mission St., between 18th & 19th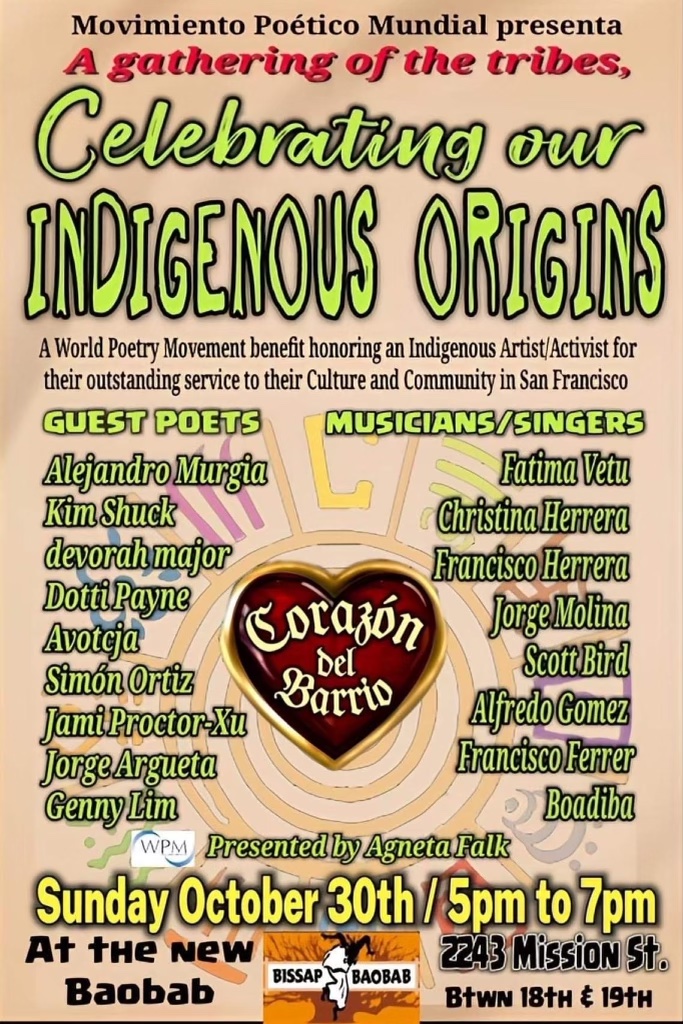 Sat., October 15, 2022
Noon to 4:30 p.m. • Free
Festival Main Stage • Martin Luther King, Jr. Civic Center Park • Berkeley
Genny Lim read poems about Water, Wildfires and War and sang Jim Pepper's "Witchi-Tai-To" and "Besame Mucho," accompanied by the Barry Finnerty Trio, featuring Finnerty, Akira Tana on drums, with bassist Peter Borshay, on the Festival Main Stage at Martin Luther King, Jr. Civic Center Park in Berkeley, California.

Barry Finnerty, Genny Lim and Akira Tana at the 2022 Watershed Poetry Festival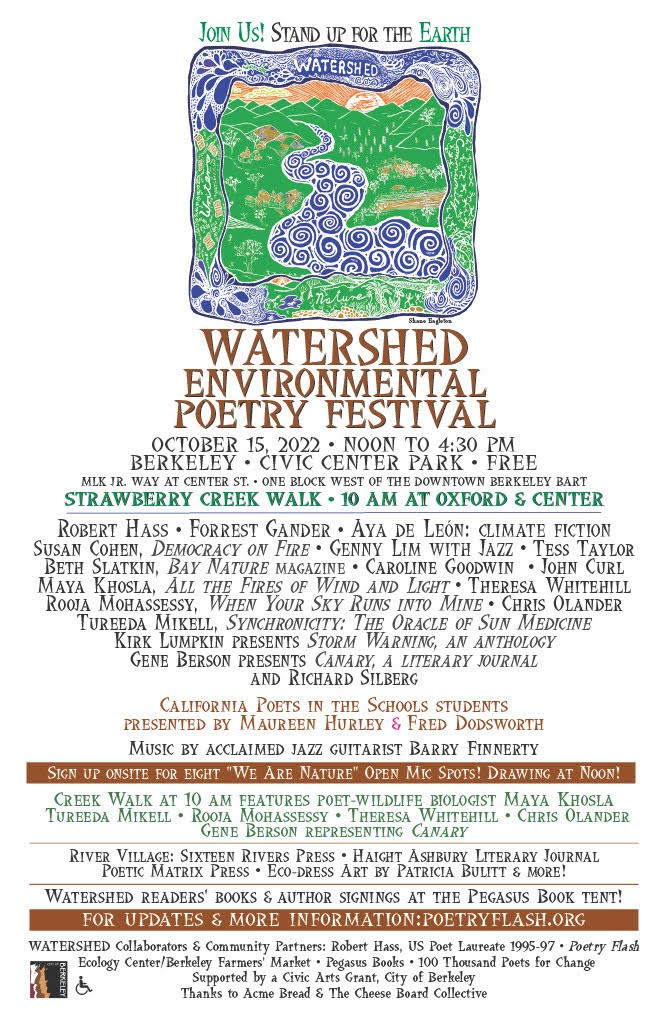 Watershed Environmental Poetry Festival is a collaboration of Robert Hass, Poetry Flash, Ecology Center/Berkeley Farmers' Market, and Ecocity Builders. The Watershed Festival emerged from Robert Hass's national Watershed initiative during his tenure as U.S. Poet Laureate, 1995-97, which explored connections between environmental awareness and the American literary imagination. The first two Watersheds were held at the Bandshell at Golden Gate Park, San Francisco.
Friday, September 30, 2022
4:30 p.m. to 6 p.m.
St. Mary's College
Cornelius Art Center: Patio, 1928 St. Marys Road, Moraga, CA 94575
On Critical Mass, Lewis Jordan (alto, baritone and poetry), Sandi Poindexter (violin), Bruce Ackley (soprano and tenor), Ollen Erich Hunt (bass), and Jimmy Biala (drums/percussion) use improvisation and poetry to access a space of sincerity, engagement, and free expression. They are joined by Genny Lim on the title track.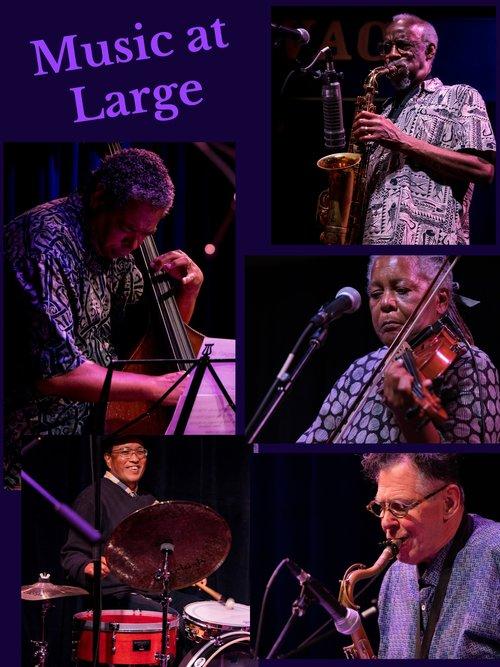 With a unique interdisciplinary approach to poetry and music, this Bay Area musical ensemble brings an open spirit of improvisation to their original compositions. Performances highlight solo instrumental voices (saxophone, violin, bass, and percussion) as well as collective interplay. This year, the group released its fourth CD, Critical Mass (Innova 073).