Friday, September 30, 2022
4:30 p.m. to 6 p.m.
St. Mary's College
Cornelius Art Center: Patio, 1928 St. Marys Road, Moraga, CA 94575
On Critical Mass, Lewis Jordan (alto, baritone and poetry), Sandi Poindexter (violin), Bruce Ackley (soprano and tenor), Ollen Erich Hunt (bass), and Jimmy Biala (drums/percussion) use improvisation and poetry to access a space of sincerity, engagement, and free expression. They are joined by Genny Lim on the title track.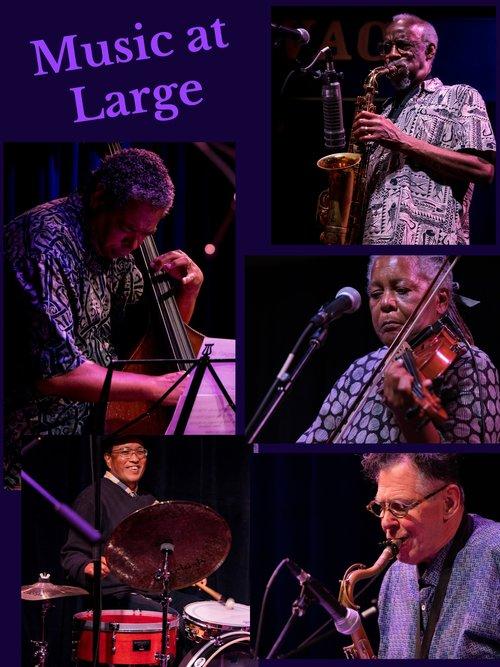 With a unique interdisciplinary approach to poetry and music, this Bay Area musical ensemble brings an open spirit of improvisation to their original compositions. Performances highlight solo instrumental voices (saxophone, violin, bass, and percussion) as well as collective interplay. This year, the group released its fourth CD, Critical Mass (Innova 073).