Genny Lim receives the Reginald Lockett Lifetime Achievement Award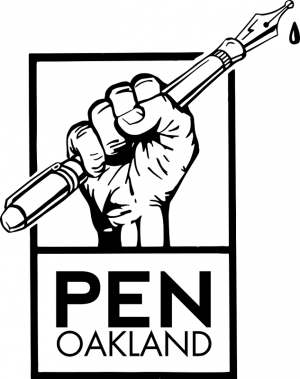 Join the 32nd Annual PEN Oakland-Josephine Miles Literary Awards. The PEN Oakland Josephine Miles Awards, named for the late poet and professor at the University of California at Berkeley, were created to provide recognition for outstanding literary achievement from the entire spectrum of America's diverse literary community. In addition, there is an Adelle Foley Award, a Reginald Lockett Lifetime Achievement Award, a Gary Webb Anti-Censorship award, and a Reginald Martin Award for Excellence in Criticism.
The 2021 PEN Oakland Award winners will be formally recognized on Saturday, December 4, from 2:00-5:00 P.M. PST. This will be a free virtual event, which will be broadcast live on Facebook on the Oakland Public Library Facebook page.
The 2021 PEN Oakland Award Recipients Are:

Josephine Miles Award
Joy Harjo, Leanne Howe, Jennifer Elise Foerster and Contributing Editors, When the Light of the World Was Subdued, Our Songs Came Through, A Norton Anthology of Native Nations Poetry (Norton, W.W. & Company, Inc.)
Nguyễn Phan Quế Mai, The Mountains Sing (Algonquin Press)
Derf Backderf, Kent State: Four Dead in Ohio (Abrams Books)
Christopher Bernard, The Socialist's Garden of Verses (Regent Press)
Daphne Brooks, Liner Notes for the Revolution: The Intellectual Life of Black Feminist Sound (Belknap Press)
Nikki Giovanni, Make Me Rain poems & prose (William Morrow)
Terry McMillan, It's Not All Downhill From Here: A Novel (Ballantine Books)
Adelle Foley Award
Margaret Porter Troupe
Gavin Newsom
First Annual Reginald Martin Award for Excellence in Criticism
Jerry Ward
Gary Webb Anti-Censorship Award
Roxane Gay
Reginald Lockett Lifetime Achievement Award
Genny Lim